Traveler Jo
"Individual commitment to a group effort–that is what makes a team work, a company work, a society work, a civilization work." – Vince Lombardi
A portion of the show was a discussion of the IOG call for SPOs that ran earlier in the day. The general consensus was that the call raised many questions and provided limited answers about the MPO question, parameter changes and other issues coming into focus as Cardano continues growing and scaling. Additionally it must be considered that IOG is a contractor invested in the building of Cardano. When the building is complete, the ecosystem will have to continually be maintained. This is the mission of DCF, the Decentralized Consortium Fund. They will maintain the critical infrastructure once it is complete, just as a public works department maintains the streets and roads of a city. You can learn more about the DCF here. Basically the group consensus was that all of the stake pool operators will have to continue to push IOG for answers to these important questions.
Chef and company went on to talk about ways to help the SPOs. One of the issues discussed was the volume of ADA sitting on exchanges like Binance. While everyone's goal is to move holders from centralized exchanges like Binance, it must be considered that they offer a unique experience, which allows people to easily move between crypto currencies without transferring things from wallet to exchange and back again. However, tools are coming that will help users migrate to native wallets. NuFi, for example, intends to offer a similar experience - a non-custodial crypto platform for PoS blockchains and digital assets which will allow the user to access multiple cryptocurrencies such as Solana and Cardano easily.
ISOs like Sundae Swap will also draw a lot of people off the exchanges with marketing and rewards. Once they are in the ecosystem, marketing and branding is key for the SPOs to attract attention and gain delegators. Also, as Ray with Grow Pool pointed out, so are partnerships. Hosky, Freeloaderz, Mandala Metaverse, Climate Neutral Cardano are all current opportunities for small pools to increase visibility by partnering with a larger group. This, however, is only the beginning, there are many more to come. SPOs should look into partnerships that align with their mission and consider them going forward. They help magnify the voice of small, independent SPOs.
A bit more detail on the opportunities listed above:
The Hosky Pooper Scooper Program rewards delegators of specific pools with Hosky tokens. Those pools are listed here:
Freeloaderz is a coalition of Cardano stake pools offering url api access to their relay servers to help improve transaction speed by opening up ports to user wallets. Currently this is through NAMI wallet but CCvault and Flint also have plans to add access.
Cardano Climate Neutral is a group of SPOs that run on 100% renewables, champion environmental causes, and give to the planet. Members Include:
CO2Pool
ECO Pool
SHIFT Pool
Bio Pool
ArmADA Pool
Cardano Cafe
Grana Pool
Gaia Pool
ADA Moon Pool
Mandala Metaverse is a multichain metaverse that will combine all the best aspects of gaming, NFTs and thoughtful exploration of the universe while allowing stake pools to recruit delegators through clans.
Chef's SPO Guests included DEN Pool and Valhalla Pool: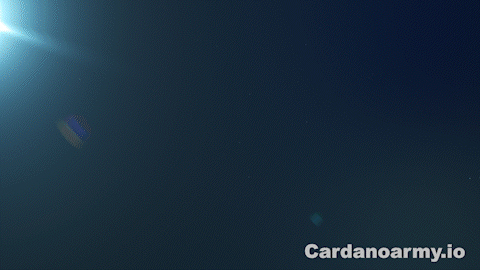 Al lives in western Australia and started the pool in March of last year. He really enjoys the technical side of running a stake pool and has both cloud and bare metal servers. This supports decentralization and network security by being well connected but geographically remote. DenADA pool partners with Hoski Inu token and has the IOG delegation at the moment.
Al is also committed to educating the Cardano community and offers several staking videos on his website. Additionally, he has built Cardastat which is easy to use and shows pool metrics in a unique way.
DenADA pool supports a variety of charities. Currently are donating to Perth Childrens Hospital Foundation which is an organization which focuses on the health of children in Western Australia. They offer hospice care, an insulin pump program for families that are unable to afford private insurance, and a variety of services that help families care for children during both acute and chronic illness. One of their initiatives is the children's bridge, which gives families and children safe access to a local park in order to provide a mental rest from the rigors of hospital treatment.
Valhalla Pool - ticker VLHLA
Tom does the technical side, his brother does the marketing. As with many members of the Cardano community their jobs in IT led them to discover Bitcoin and eventually they found Cardano. Valhalla stake pool is a part of Team Peek, which means delegators can claim PPC (pool peek coin) tokens via DripDropz. They also have an absolutely incredible staking guide:
Valhalla donates to Sea Shepherd which was founded in 1977 by one of the original members of Greenpeace. Basically there is a lot of open ocean and maritime conservation laws are hard to enforce. Sea Shepherd, though small in size, has been able to achieve real impact by using direct action. Instead of using posters and billboards, they have a fleet of 12 ships, largely manned by passionate volunteers, out in the sea - working with international organizations like INTERPOL to stop illegal poaching and fishing. You can find out more about Sea Shepherd and how you can help here
By Traveler Jo | CardanoArmy.io
You can find Traveler Jo somewhere close to the sea. She loves Cardano, kayaking and food - not necessarily in that order. She's busy exploring the world, always in the company of her husband, tired dog and indignant felines.