Traveler Jo
What's Cooking?? | Ep. 3 Jan. 9th
"Many small streams join to make a mighty river" - Danish Proverb
In his opening monologue, Chef Theo talked about how easy it is to take decentralization for granted. This Twitter space was created to support decentralization by covering the advantages of staking in small pools. Another function of this show is to allow the community to see what the small stake pools are doing and building- all of their struggles and successes- as well as reinvestment opportunities to grow and add value to the ecosystem. Even a like or a retweet is a contribution. Over the past week there has been a great debate over single and multipool operators but we all have the same goal. Binance and entities like that are not helping and we have to educate delegators not to stake with them.
The first stake pool is Harmonic Pool. Michele studied computer science because he likes to learn how things work and likes to research things. He got involved in cryptocurrency because he believes in what the technology can bring to the world. When Sundae released the ISPO application as he searched for information about that he learned that he could add to decentralization and the network by operating a stakepool. His background in computer science allowed him to develop code that allows delegation by any wallet to any stake pool. The code is available on the Harmonic Pool website under the services tab. He is also planning to make some widgets which include this code so you can use it without any coding knowledge. Mikaela always keeps a list of projects on his website under services.
Niko from ADABlue pool is half Spanish and half Irish. He is a geologist and environmental engineer who lived in Dublin for years and now is located in Barcelona. In college in 2017, he started to get interested in cryptocurrencies, beginning with Eth and Iota. He found Cardano in 2019 and started investing in 2020. He started dollar cost averaging, steadily investing every week and founded Adablue in March 2021, learning on the fly from errors and troubleshooting. He wants to create a community and educate about Cardano objectives. He donates 20% of rewards to charities that help combat homelessness, which is a significant problem with the current housing crisis. Niko feels we are on the right path to decentralization because stake pools control all the block production and everything is open source. Of course "we live in an age of refinement not invention so there is always room for improvement". Niko feels It's important to have a varying base of bare metal and cloud servers among the stake pools. In the coming year he intends to primarily focus on stake pool operations, learning and growing along with his pool.
Keith from Maui Pool started by offering insight into the life of a stake pool operator - he spent the night before upgrading nodes to the new version and listening to Charles on Twitter Space. Being a stake pool operator is definitely not a 9-5 job. Keith has 20 years of IT consulting and performs cybersecurity audits for several types of businesses. He had various interactions with crypto but, like so many of us, got interested in Cardano after watching the famous Charles' whiteboard video. With his computer background and faith in Cardano, running a stake pool seemed a good fit; he wants to eventually upgrade to bare metal servers. Being an avid scuba diver, he donates part of the proceeds from his pool to Maui Reefs, an organization which supports clean oceans and healthy coral reefs. He is currently focusing on growing his pool, teaching others in Maui about Cardano and looking at various business cases, user engagement or tokenization potential.
The next guest is Tomas from TTS17 Stake Pool. Tomas is originally from Greece and now lives in Germany Pool His first crypto was ADA in late 2019 and he used the time at home from Covid to research Cardano. Over the summer of 2020 he studied how to build a pool and started by educating friends first. Now he is in the single pool alliance. He has a strong connection to art and his mission is to bring more art into society. Accordingly he gives a percentage to artistic projects which, to date, have been physical projects. He has helped several film projects including a documentary. He is building a website to present all of the CNFT projects. This is not to be a marketplace. Rather it's more like a free public square where people can present their projects. Tomas is very excited about the future as a result of the growth of the network and the community.
Reyts Pool was born of entrepreneurial spirit. He started in cryptocurrency with Doge. While he no longer holds Doge, it was a good experience and a lesson in how crypto works. Over time, he came to see crypto as a way that helps people and pushes innovation. Emigrating to Canada led to an appreciation of the struggle of transitioning from country to country and the difficulties of currency exchange including how to exchange, risk of carrying cash, and high exchange rates. This led to the decision to build an app to make currency exchange seamless, using stake pool rewards to integrate Cardano into his existing application. This helped him avoid taking traditional investor funding and expand the app as a public service with the primary objective of keeping costs low and helping immigrants safely exchange funds in a borderless way. Originally he wanted to build on the Stellar network initially but felt that Cardano was the right fit due to the active community.
Ron from Mandala dropped by to talk more about their mission of supporting stakepool operators by providing opportunities to build delegation. Mandala is working with the Cardano community because of the shared synergies. The clan app will allow you to align with a clan and a stake pool. You will then receive both regular SPO rewards and Mandala reward tokens which are redeemable for Mandala merchandise, comics and, eventually, staking. Clan missions are based on PFP but you can delegate to any pool, even if you don't have a PFP NFT. They hope to launch an app by the end of January which will support pool delegation and gaming aspects of the Mandala.
Ray from Grow pool dropped by to express his excitement in regard to Mandala and its potential to help delegation to small stake pools. Now there is a new gamified way to learn about ourselves and build delegation and loyalty. This will add more stability to the small stake pools and is a great way to learn, unite and follow the Cardano mission of pushing power to the edges.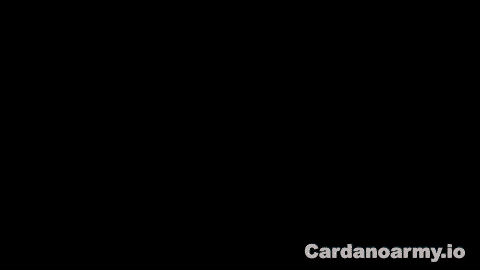 Macroman discussed red and green flags for NFT projects. He mentioned that there are a number of ways to determine which projects are higher quality.
Look for utility and long term value and utility. Cardano Crocs club is a great example because they are following their roadmap to the letter. They are always on schedule and communicative. The hornies NFT project is also very good and very communicative.

Get in on mints. You might get a really rare one.

Be careful of higher priced mints. Less than 50 is safer, anything over 100 ADA has a big opportunity to fall.

Buy two - you can sell one and generally recover costs and still have one to keep.

The team is paramount. Are they communicative, reachable, engaged. Are they answering your questions?

Hype is important. But real legit utility is also important. Dead Pixels is important utility project

Buy what you like. If you end up with it, you want to be happy with it.
By Traveler Jo | CardanoArmy.io
You can find Traveler Jo somewhere close to the sea. She loves Cardano, kayaking and food - not necessarily in that order. She's busy exploring the world, always in the company of her husband, tired dog and indignant felines.