Traveler Jo
What's Cooking?? | Ep. 2 Jan. 2nd
Updated: Jan 5, 2022
Tune-in to Chef Pool's Twitter space every Sunday at 2pm EST
Twitter: @CardanoChefPool
"The older I get the more I'm conscious of ways very small things can make a change in the world. Tiny little things, but the world is made up of tiny matters, isn't it?" - Sandra Cisneros
Chef Theo opened the call by discussing that decentralization is something we take for granted which is why this show was created - to strengthen the network of small stakepools. So every Sunday we are creating a community forum in which the small pools can share stories and projects, and talk about new initiatives and find ways to help each other.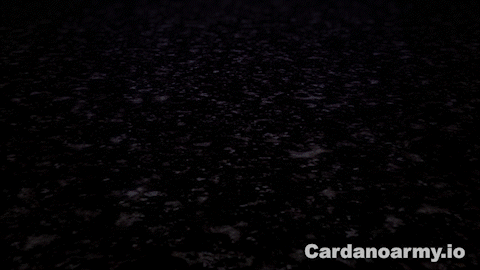 The first guest was BlockProducer / ERE pool. Three friends from Vienna, who were initially very suspicious of Cardano eventually became big fans by, among other things, watching the famous whiteboard Charles Hoskinson video on how Cardano can change the world. In May they decided to open the stakepool and move from investing to more of an active role. They started the pool with a 27k pledge and are actively recruiting delegators. They gave a shout out to the Cardano community, particularly Martin, for always being available to help them get things going.
This is a busy group. Even though their pool is quite new they are working on an NFT game in the style of Pokemon Go and also are creating Youtube videos about Cardano in German to educate their local community.
Itza - Latin Stakepools got into crypto in 2013 as a result of studying cryptography. He briefly mined Litecoin but stopped due to an increase in difficulty. Later he discovered Cardano and realized that setting up an SPO was another opportunity to exercise his entrepreneurial spirit. He wants to get more people from Argentina involved with Crypto because it will help people get their power back and have more control of their capital. So part of his mission is continually educating people about decentralization and reasons why the small pools need to be supported. He has a youtube channel in Spanish to educate about Cardano and is working on NFT art Gallery with his sister to help artists who have been unable to display their work in physical galleries. It's a unique project because its physical art that is displayed in NFT form. The buyer receives the actual physical art and an NFT.
Next up Rhys from Stoic Pool who is a gymnast and personal trainer bounced into the space. He has been involved in Cardano since the Shelly launch. Because he is a personal trainer, he has clients in various professions who helped him understand the complexities of building a stakepool. Once he had his SPO running smoothly Rhys began to pursue other opportunities within the Cardano ecosystem. Currently he has two proposals in catalyst. The first is NFT Pass, which is a patent pending mechanism to use NFTs as tickets. NFT Pass leverages smart contracts to solve two of the current problems with NFT tickets: transaction costs and time required to create blocks. The second proposal is StakingDAO which is designed to more efficiently balance the delegation to small SPOs so that all pools are consistently producing blocks. With an average of 21,000 blocks per epoch and 3000 pools, every pool could produce roughly 7 blocks per month if delegation was balanced efficiently. Also the current information that is available to prospective delegators is displayed in such a way that the current metrics of small pools are not accurately reported. With StakingDAO, delegators can choose a basket of pools they would like to support: mission driven, eco-friendly, seed pools and more. They are already building and some aspects of this project are already live in testnet. If approved, the Catalyst funding will pay developers to work full time on the existing pieces and to construct a user interface. Mainnet launch target is Q3 of 2022. They are available on Twitter and discord if you are interested in learning more about their projects.
VETS Pool - Dr Nyakeh Konneh immigrated to the United States from Africa and served in the US military from 2002 - 2007. He started staking with SWAG but felt like he could do more so he started his own pool in September of this year, while still working his full time job as a pharmacist. He feels strongly about stake pools creating a sense of community and enjoys working with some of his core delegators, who are also friends. Like many in this community, he uses his rewards to give back. He has encountered many veterans who struggle reintegrating into society while working in VA medical centers and therefore donates a portion of his rewards to Alpha Omega Veterans Services, a charity that helps veterans transition out of the military. As he always enjoys new things, he is also mining ERGO and considering making his own videos to further spread the message of Cardano.
CCOL Cardano Columbia Pool is managed by Carol and her husband who are the only Cardano node operators in Columbia. She is deeply committed to helping her country obtain more control of their finances and to Cardano's message of pushing power to the edges. She also believes in decentralization as it helps secure the network and, as a result, make sure Cardano is available long term. As there is not much awareness of Cardano in Columbia, Carol is also working on Youtube videos in Spanish and potentially an NFT project. As a mother of two daughters, Carol is deeply committed to the welfare of children in her country. She donates a portion of her rewards to children's charities, including the Barefoot Foundation which was founded by Shakira to provide educational opportunities for at-risk children.
MacroMan's NFT corner We are actually living through the Great Tokenization, meaning that the way people are compensated on everything from Reddit to music platforms is changing as a result of the increased functionality of NFTs. The main focus of today's segment was the Mandala Project. Mandala NFTs today will turn into a massive multiplayer online game over the course of 2022. The team, which includes a producer of the Blair Witch Project, is creating an enlightenment simulator. This will allow NFT holders to find a clan that aligns with their beliefs and begin to recreate their world. Mandala is partnering with Singularity to combine AI and user input to create an entirely new experience. Jon Shanker, from the Mandala Project dropped by to explain that this is truly a long term project which will combine all the best parts of NFTs, online gaming and artificial intelligence and in so doing take users to the next level. AI and users will all learn together and ascend to the next level of consciousness.
This is only the second week of Chef's twitter space and I am amazed by all that we have learned about our friends and community happenings. These minutes are a summary but pale in comparison to all of the information that is relayed during the space. If you have the opportunity I highly recommend attending the actual space. You won't be disappointed.
By Traveler Jo | CardanoArmy.io
You can find Traveler Jo somewhere close to the sea. She loves Cardano, kayaking and food - not necessarily in that order. She's busy exploring the world, always in the company of her husband, tired dog and indignant felines.