Traveler Jo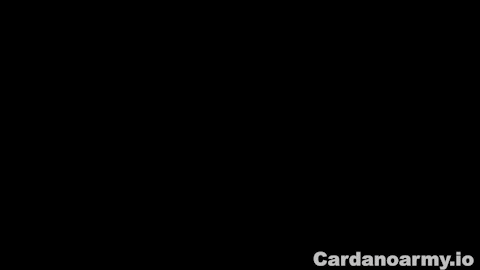 Sean, who has a PhD in chemical & biological engineering lives in Iowa. His brother lives in Colorado. Together they operate Envy stake pool. Sean first heard of crypto in 2013 but didn't really get involved until December 2020. That reignited his interest and he began to study the markets. He investigated several different ecosystems before discovering Cardano, which (as with many of us) has moved from a hobby to a mild obsession. To this day he still believes deeply in the Cardano mission, the vision and the community. Sean is amazed by the dedication and willingness of so many in the community to design great technology and then give it away for free, just because it's the right thing to do. Another thing that impresses him about the community is the volume of charity projects and SPOs. He is here because he sees Cardano as the infrastructure for reimagining the future.
When he decided to start a stake pool, Sean wanted to learn what other SPOs were doing. As part of his research, he discovered the Single Pool Alliance (SPA) and Extra Small Stake Pool Alliance (xSPO) both of which are amazing at helping new SPOs. It helped him understand the merits of running a single pool, make connections and learn new skills.
Sean is still increasing his knowledge of the technical side of Cardano, and learning the complexities of managing a stake pool. Originally this was a small side business or hobby, but his interest and responsibilities and ambitions have grown as he has learned more about the mission driven SPOs, the incredible community and the potential to help people around the world. Additionally Sean is working with the xSPO Alliance, an affiliation of small stake pools on several initiatives. The group is working on a series of guides for new SPO operators. They are also building an education initiative to help onboard those new to Cardano. Lastly Envy pool is now part of the Seal Pool vending machine which means that delegators will be able to receive ENVY tokens!
Sean became aware of the benefits of adoption through family friends who adopted four children. As a result he decided to make children's charities Envy's focus, specifically
The Dave Thomas Foundation For Adoption
The Dave Thomas Foundation for Adoption is the only public non profit charity in the United States that is focused exclusively on foster care adoption. These children are placed in the foster care system as a result of abuse or neglect. Last year more than 20,000 of these children aged out of the foster care system. This leaves them with little support and at a higher risk of homelessness and unemployment. Dave Thomas, the founder of Wendy's restaurants, created the foundation in 1992 because he believed that these children deserved loving homes. Specifically, he said
"Every child deserves a permanent home and loving family. Having a family means there are people who care about you and who will always be there for you. Adoption is a great way to create or add to a family. There are so many children in America waiting to be adopted."
Dave Thomas has passed on, but his dream and work continues through his foundation. You can support this work by donating directly to the charity or by delegating to Envy stake pool.
Envy is working on partnering with The Dave Thomas Foundation for Adoption, which currently doesn't take ADA donations directly. Sean and his brother are hoping to educate various charities about the merits of accepting ADA donations. Additionally Envy is focused on educating the Cardano community and their website has many great links to educational information. Always busy, Sean is also involved in the Freeloaderz project which allows SPOs to use relay nodes to increase throughput when the blockchain is congested.
Envy pool is in Cardano for the long term. A big heart, a commitment to community, and a willingness to learn new skills all make this an exciting pool to watch and a great pool to stake with.
By Traveler Jo | CardanoArmy.io
You can find Traveler Jo somewhere close to the sea. She loves Cardano, kayaking and food - not necessarily in that order. She's busy exploring the world, always in the company of her husband, tired dog and indignant felines.