Traveler Jo
Chef Pool Twitter Space 1/23/22
"Your choice is a mighty weapon; be wise about it."
― TemitOpe Ibrahim
Lukas, the proprietor of PsyADA stakepool is a diverse guy. He has had several careers including everything from IT to a fulltime street musician. Unfortunately Covid lockdowns forced him to end his musical career - at least for the time being. For a time he was a nomad, living in a camper van. While he has settled down for the moment, he hopes to return to the nomadic life in short order as he really enjoyed the freedom it provides.
Lukas first got into Bitcoin and Ethereum but didn't understand the real potential initially. He saw the Cardano and Charles whiteboard video and took courses about Bitcoin and blockchain. Eventually he was attracted by environmentally friendly aspects of Cardano. He feels that the energy in the Cardano community is very positive and different from other crypto communities.
Lukas wants to use his pool to spread awareness of treating mental health disorders with plant based substances and to support the use of psychedelics for therapeutic and medical purposes. He believes stigmatization, not actual risk, led to the delay in exploring the use of plant based medicine to help people. Plant based substances can act as amplifiers for psychological processes and can be very useful for the therapeutic process for various types of mental illness - under controlled circumstances. There is so much great news and research in this field.
Many factors have contributed to depression and anxiety, including social media, lifestyle choices and Covid lockdowns. Plant based medicines have great potential when used under the proper circumstances. De is donating 20% of pool revenue to this kind of research. The psyADA pool does not support the recreational use of psychedelics or any government programs, non government organizations only. In the past, donations have gone to the Beckley Foundation, for example. Lukas does see similarities in crypto and plant based medicines in that both are young industries that are not fully understood by the general public.
One of the drivers for Lukas is the environmentally friendly nature of Cardano. All of his pool nodes are running on 100% renewable energy. He is also donating a part of pool revenue to tree planting initiatives. PsyADA offers support in English, Spanish, French and Czech and is also working on NFT drop for delegators. Now he has been awarded a designation as a Hosky pooper scooper pool which he feels aligns with his mission to educate the community about the value of diversity and the small stake pools.
As a small pool operator Lukas is keenly aware of the shift to the larger multi-pools lately. He feels it is an important time to focus on and educate about the importance of single stake pools and decentralization efforts.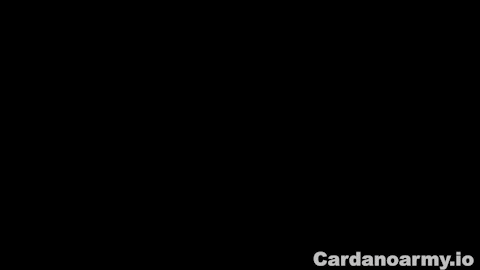 Sean, who has a PhD in chemical & biological engineering lives in Iowa. His brother lives in Colorado. Together they operate Envy stake pool. Sean first heard of crypto in 2013 but didn't really get involved until December 2020 when his parents got him bitcoin for Christmas. That reignited his interest and he began to study the markets. Sean investigated several different ecosystems before discovering Cardano, which (as with many of us) has moved from a hobby to a mild obsession.
When he decided to start a stake pool, Sean wanted to learn what other SPOs were doing. As part of his research, he discovered the Single Pool Alliance (SPA) and Extra Small Stake Pool Alliance (xSPO) which is amazing at helping new SPOs. It helped him understand the merits of running a single pool.
Sean is still working on the technical side, and learning the complexities of managing a stake pool. Originally this was a small side business or hobby, but his interest and responsibilities and ambitions have grown as he has learned more about the mission driven SPOs, the incredible community and the potential to help people around the world.
Sean became aware of the benefits of adoption through family friends who adopted four children. As a result he decided to make children's charities their focus, specifically The Dave Thomas Foundation For Adoption
The Dave Thomas Foundation for Adoption is the only public non profit charity in the United States that is focused exclusively on foster care adoption. These children are placed in the foster care system as a result of abuse or neglect. Last year more than 20,000 of these children aged out of the foster care system. This leaves them with little support and at a higher risk of homelessness and unemployment. Dave Thomas, the founder of Wendy's restaurants, created the foundation in 1992 because he believed that these children deserved loving homes. Specifically, he said
"Every child deserves a permanent home and loving family. Having a family means there are people who care about you and who will always be there for you. Adoption is a great way to create or add to a family. There are so many children in America waiting to be adopted."
Dave Thomas has passed on, but his dream and work continues through his foundation. You can support this work by donating directly to the charity or by delegating to Envy stake pool.
Envy is working on partnering with The Dave Thomas Foundation for Adoption, which currently doesn't take ADA donations directly. Sean and his brother are hoping to educate various charities about the merits of accepting ADA donations. Additionally they are focused on educating the Cardano community and their website has many great links to educational information. Always busy, Sean is also working on an ENVY token which will be used as a reward or voting mechanism for delegators. More on that to come...
ARARE Pool - Guy, the proprietor, is from Los Angeles. By trade he is a filmmaker, producer and cinematographer. When the Industry was shut down by Covid, Guy started researching Cardano which in turn led him to run his own node and stake pool. When he found himself struggling to connect on Twitter and Discord, he reached out to some like minded folks and the xSPO alliance was born. The xSPO Alliance has grown to 130 pools. Guy enjoys the community and learning together. His wife is fighting chronic illness so that drives his charity of choice, which is The National Association of Chronic Disease Directors. This organization educates and supports professionals working in the field of chronic disease.
Guy is also working on a Spoonie NFT project. What are Spoonies? The spoon theory is a metaphor for people living with chronic illness. Someone in chronic pain only has a limited number of resources they can use to get through the day. In 2003. Christine Miserandino created the theory to help explain her daily struggles with lupus. The theory is that a chronically ill person has a limited number of resources or spoons to get through the day. The spoons are a way of picturing the energy it takes for a person in chronic pain to get through normal, daily tasks. Should you wish to learn more, there is a website spoonie.world and/or a link to an article by the Cleveland Clinic here. Guy is also trying to build a research based ADA project for chronic illness.
PGWAD Pool - PG, the proprietor of this pool, works in information technology. In 2012 he started focusing on artificial intelligence and machine learning, which in turn got him interested in SingularityNet and that led him to Cardano. The PGWAD pool is a member of the Armada Alliance. PGWAD means Packet GateWay for AI and Decentralization.
PG is working on a video series called blockchain plus AI, a Youtube channel, and Haskell videos. Additionally he works also with the Nunet team on machine learning and is also exploring smart contracts on Ergo.
PG has a catalyst proposal for Deepchain ADA. The detailed plan, listed under AI and SingularityNet is described here:
"DeepchainAda project focuses on Plutus Smart Contracts and advanced cryptography techniques to help Distributed Machine Learning among parties in a trustless environment. It interfaces the model with SingularityNet Framework using the AI DSL (Domain specific language). The aim is to also enable NuNET (distributed computing) incase party does not have a computer. All of this should be achieved in such a way that Privacy and Auditability is preserved. Such a system will open up collaboration in fields like AI drug discovery and decentralizes Federated Learning."
PG has also made a video about this proposal, which you can see here.
There is a lot of bias when AI models are created. PG is very concerned that AI is largely big corporations and has built bias into their AI design. These are his words here:
"As you might have read, recently the bias in AI algorithms is causing havoc in people's lives. Many people lost their jobs because of a biased AI. All of this stems out of lack of data for AI training. Think of AI like your child. If you teach your child with bias they will learn with bias. So more diverse data can help. We need a mechanism in which people can share data confidently. Isn't blockchain the solution for such a system? Hence Privacy Preserving based Learning is the future. DeepchainAda is an endeavor towards this using advanced cryptography, Cardano, Singularity & NuNet"
PG is a big fan of SingularityNet because it's decentralized & not a big corporation. He is very committed to his projects and to the larger Cardano community. Obviously this simple post is unable to convey the depth of the proposal. Please take the time to read the Catalyst proposal and watch the video. It is a fascinating window into AI training and its future development.
By Traveler Jo | CardanoArmy.io
You can find Traveler Jo somewhere close to the sea. She loves Cardano, kayaking and food - not necessarily in that order. She's busy exploring the world, always in the company of her husband, tired dog and indignant felines.